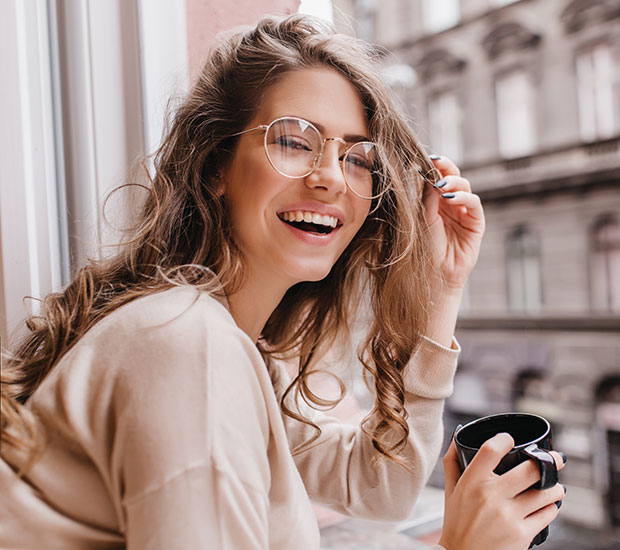 Teeth Straightening
Reston, VA
While most people are not born with perfect smiles, teeth straightening options are available to help. Orthodontic patients can undergo teeth straightening treatments to achieve a healthier, better-looking smile. Depending on the patient's needs and preferences, they can choose from various orthodontic appliances.
Precision Orthodontics & Pediatric Dentistry offers teeth straightening services in Reston and the surrounding area. Our team can correct teeth and jaw alignment to produce better smiles. Call us today at 703-783-1489 to schedule an appointment or learn more about our services.
Orthodontic Options To Straighten Teeth
We offer various orthodontic options to straighten teeth, from braces to Invisalign®. Various types of braces are available, such as conventional, ceramic, and self-ligating. Braces are fixed appliances that apply forces to teeth through brackets attached to the surfaces of the teeth and archwires that pass through them. While ceramic braces and self-ligating braces work in the same way as conventional braces, they have some key differences. Ceramic braces consist of tooth-colored brackets that blend in with natural teeth, while self-ligating braces do not require elastic bands to connect brackets to the archwire.
Alternatively, we also offer Invisalign to help patients straighten their teeth discreetly. These clear, plastic aligners cover teeth and apply gentle pressure to move them into alignment over time. Unlike braces, Invisalign aligners are removable, so patients can take their aligners out when eating, drinking, or cleaning their teeth. Although Invisalign is convenient and nearly invisible, it requires strict treatment adherence since patients must wear their aligners for 20 to 22 hours a day to be effective.
How Teeth Straightening Works
Orthodontic appliances straighten teeth by placing gentle, controlled pressure to guide the teeth into the ideal position over time. The constant forces move teeth predictably and cause the jaw to adapt. Teeth move due to the coordinated tissue resorption and formation in the surrounding bone and periodontal ligament that attaches the tooth to the bone.
The periodontal ligament is elastic and responds to the pressure exerted by orthodontic appliances. The steady force loosens teeth slightly by causing the periodontal ligament to stretch on one side and compress on the other. Bone remodeling occurs as new bone forms to support the tooth and restore the spacing between the bones and teeth. Our team will adjust and tighten the orthodontic appliance throughout treatment until the patient's teeth reach the desired position.
Reasons To Straighten Teeth
Most people are not born with straight teeth. Instead, many have malocclusions or misalignments of teeth and jaws. Malocclusions can take various forms such as:
Crossbites
Impacting
Overbites
Overcrowding
Spacing
Underbites
Malocclusions are usually inherited conditions. People can also develop malocclusions from certain conditions or habits that can change the jaw's shape or structure. The type of malocclusions a patient has will help us determine which teeth straightening option is ideal for treatment.
Benefits of Teeth Straightening
There are many benefits to straightening teeth. One of the major benefits of straight teeth is that they contribute to better overall health. Straight teeth are easier to clean, helping people avoid periodontal problems such as cavities and gum disease. Additionally, when teeth are properly aligned, it can help improve their functionality and minimize issues associated with an uneven bite. Straightening teeth can improve speech and chewing problems, jaw issues and reduce wear to the tooth enamel.
Straightening teeth can also improve a person's appearance and confidence. While crooked and misaligned teeth can be a source of anxiety and self-consciousness, orthodontic treatment can improve the appearance of teeth so people can smile with confidence. Orthodontic treatment to straighten teeth can significantly increase people's mental health status in the clients and improve their attitude towards their body image, according to a 2018 study.
Actions and Expectations During Teeth Straightening
While receiving orthodontic treatment, patients should do some things to ensure that treatment progresses smoothly. Patient cooperation is necessary to produce optimal results. This includes maintaining good oral hygiene by brushing twice and flossing at least once a day. People should also avoid sugary foods and drinks and take precautions against breaking orthodontic appliances.
Depending on the type of orthodontic appliance, patients can expect to visit our office for check-ups about every four to six weeks. These maintenance appointments allow our team to ensure that teeth are moving correctly and adjust treatment plans and tooth movement as necessary. The overall length of treatment to straighten teeth will vary depending on the case complexity. While some minor cases may take a few months, more comprehensive treatments can take several years to complete.
Frequently Asked Questions
Is teeth straightening safe?
Teeth straightening performed by an orthodontic professional is generally safe. However, there are some risks associated with treatment, such as soft tissue injuries, cavities, and in rare cases, allergic reactions to the orthodontic materials. Patients can help prevent these risks by following our instructions. properly maintaining their orthodontic appliances and practicing good oral hygiene.
How should I clean my braces?
Braces can cause debris and bacteria to get caught between hard-to-reach places. Patients must brush their teeth and floss properly to avoid developing tooth decay. Be especially careful to clean between wires and teeth and brackets and gums, where food particles can easily get stuck.
What happens after teeth are straightened?
Most patients will need a retainer after completing active orthodontic treatment. After treatment, the bone and soft tissues require time to adapt to the changes in tooth positioning. We provide retainers to stabilize teeth and prevent them from shifting out of alignment.
How can I choose the right teeth straightening method?
When choosing an orthodontic appliance to straighten teeth, patients should do their research and know their options. Not every treatment type can treat every alignment issue. Our team will help patients make the right treatment decisions based on their alignment issues, cost, and personal preferences.
Who is a candidate for Invisalign?
The best candidates for Invisalign treatment are older adults and teens whose jaws have stopped growing. Patients must also have the discipline necessary to maintain their aligner trays and wear them for the prescribed amount of time. Invisalign treatment can treat orthodontic problems such as crooked, gapped, or overcrowded teeth, and minor overbites, underbites, and crossbites.
Get the Care Your Family Deserves
By visiting us as soon as possible, our team can help get you the professional treatment you need. Instead of waiting around and allowing the symptoms to get worse, we can provide you with treatment options.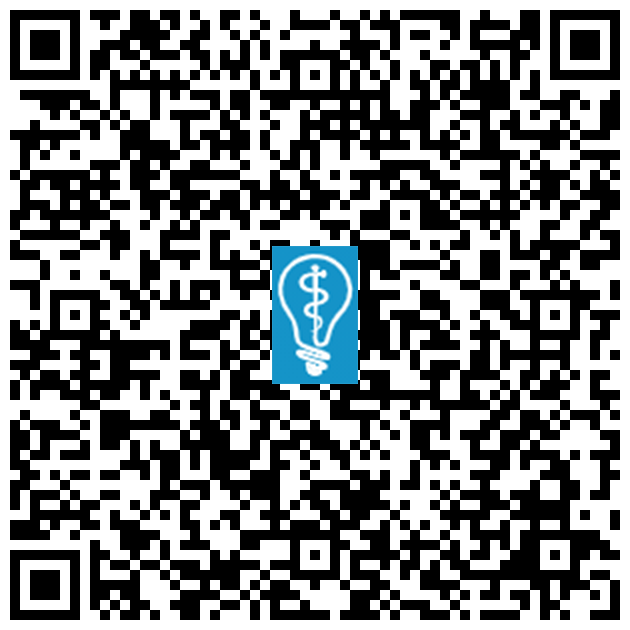 Scan here to view this page, Teeth-Straightening, on mobile
Call Us Today
Teeth straightening can improve the appearance and functionality of smiles. Our team at Precision Orthodontics & Pediatric Dentistry works with patients of all ages to straighten teeth. Call us today at 703-783-1489 to learn more about our services or schedule an appointment.
Helpful Related Links
About our business, license, and website security
Precision Orthodontics & Pediatric Dentistry was established in 2017.
We accept the following payment methods: American Express, Cash, Check, Discover, MasterCard, and Visa
We serve patients from the following counties: Fairfax County and Loudoun County
We serve patients from the following cities: Reston, Herndon, Sterling, Ashburn, Chantilly, Great Falls, Oakton, Vienna, Centreville and Tysons Corner

Norton Safe Web

. View Details

Trend Micro Site Safety Center

. View Details
Recent Posts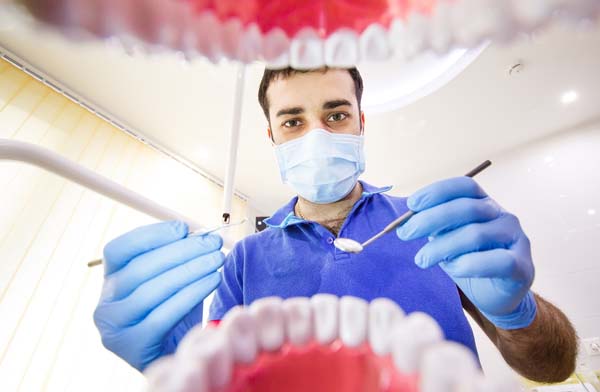 Crowded teeth, in which too-closely spaced teeth result in overlapping, bunching, and twisting, can be both an aesthetic and a practical problem. An orthodontist may recommend several treatments to reduce crowding and improve tooth alignment.Genetics is a significant factor in whether an individual has crowded teeth. Some individuals have unusually large teeth or atypically small…